Market Recap: No Rate Hike, Case-Shiller Home Price Index Appreciates, Pending Home Sales Jump
Posted On May 03, 2019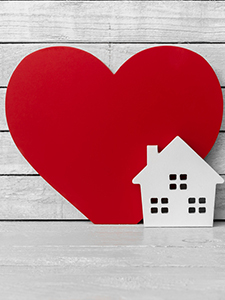 The Federal Open Market Committee met on Tuesday and Wednesday of this week and voted to leave the federal benchmark interest rate unchanged. In turn, mortgage rates did not move significantly. The S&P CoreLogic Case-Shiller home price index appreciated at the slowest clip since September 2012. The pending home sales index exceeded expectations.
The Case-Shiller home price index posted the slowest annual rate of appreciation since September 2012. The 20-city index is up a seasonally adjusted 3.0% year-over-year, and just 0.2% from January to February. The slowdown in appreciation is a good sign all around. Home buyers are getting a break and homeowners are still seeing their equity appreciate. No cities in the index posted double-digit annual increases, appreciation was concentrated in warmer areas. Las Vegas, Phoenix, and Tampa led the charts. Month-over-month, four cities saw declines, two were unchanged, and fourteen increased.
The National Association of Realtors (NAR) pending home sales index jumped in March, up 3.8% month-over-month. Year-over-year however, sales were down 1.2%. Lower mortgage rates may have jogged some activity, plus the slowdown in home price appreciation created a sweet spot for borrowers. NAR chief economist, Lawrence Yun, commented, "we are seeing positive sentiment from consumers about home buying, as mortgage applications have been steadily increasing and mortgage rates are extremely favorable."
The FOMC voted to hold its benchmark interest rate in a target between 2.25% and 2.5%. President Trump has been using Twitter to urge the FOMC to cut interest rates citing a lack of inflation. However, it is unlikely that a full percentage interest rate cut is warranted at this time. In the statement, the Fed said, "economic activity rose at a solid rate" and job growth was also "solid" with a low unemployment rate. Regarding inflation, the statement read, "On a 12-month basis, overall inflation and inflation for items other than food and energy have declined and are running below 2 percent."
Mortgage rates are likely to remain near their current levels for the rest of the year, if the FOMC maintains its course. The jobs market has been strong, Gross Domestic Product growth exceeded expectations, and financial markets have been performing well.
Sources: CNBC, Econoday, MarketWatch, MarketWatch, Mortgage News Daily