How to Save Money on Your Mortgage
Posted On May 09, 2019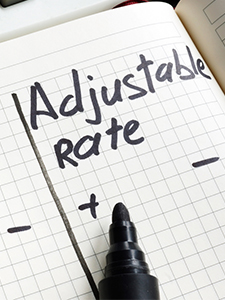 You know you're going to finance your new home purchase with a mortgage, but where do you start? There are plenty of ways to save money on your mortgage and it all starts with working with the right mortgage lender.
Choosing Your Lender
What's the difference between working with a direct lender and a bank loan officer? For starters, most banks and credit unions require their loan originators to be "registered" but not licensed. Loan officers working for a direct lender are required to become fully federally licensed in every state where they choose to do business. To be licensed, the direct lender loan officer has to complete an application, continuing education, and pass a comprehensive exam. Working with a direct lender could give you access to more loan programs and down payment assistance options. You may also get your questions answered faster, than if you are working with a mortgage broker who acts as the communication link between you and the lender.
Explore Grant Options
Once you've partnered with a loan officer, they will be able to find out what grants and programs you could qualify for to lower the amount needed for your down payment or cover some of your closing costs. You can explore grant options on your own through your state's housing finance agency's website or DownPaymentResource.com. There are over 2,500 down payment assistance programs available nationwide – chances are you qualify for one or more! The right mortgage lender will be knowledgeable about programs in your area and help you navigate the wealth of assistance available.
Get Preapproved Before You Start Shopping
Mortgage preapproval saves you money in the sense that it saves you time. Realtors and real estate agents will take you more seriously, and the seller may be more inclined to accept your offer because you've already started the mortgage financing process. Our TBD underwriting takes it a step further, by starting the underwriting process as soon as you submit your application. Once your offer is accepted, all we need is the appraisal to complete your loan application.
Consider a Shorter Loan Term
If you can afford a higher mortgage payment, consider a 15-year term instead of a 30-year term. The shorter the loan term, the less you will pay in mortgage interest over time, and you will build equity faster. The monthly payments will be higher, but each dollar you pay on the 15-year mortgage will be worth about three times as much as payments toward your 30-year mortgage.
Understand Adjustable-Rate Mortgages
Adjustable-rate mortgages typically have lower introductory mortgage rates than fixed-rate mortgages, but the interest rate will fluctuate over time. There will be an interest rate cap that the adjustable-rate mortgage cannot exceed, but as the interest rate goes up, the monthly mortgage payment will also go up. An adjustable-rate mortgage may make sense if you are planning to move after a couple of years, or if you plan to refinance into a fixed-rate mortgage later.
Saving money on your mortgage depends on your loan program, your mortgage terms, and your mortgage lender. The right lender will work with you to determine what type of mortgage will fit into your financial picture. Let me know if you're interested in mortgage prequalification. Getting prequalified is not a commitment to doing business with a lender, but it's a good way to review your financial profile and see where you stand before you start your home search.
Sources: NPR